GPCFBRPGN:NPCs/Marlene Burwright
From Drinking and Dragons
Marlene Burwright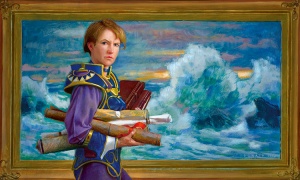 Daughter of Malcolm Burwright. Estranged from her father because she found him too distant and unable to connect with other people, being focused too much on his business. She is the head representative of the Mage's Guild at Sandastea.
Episode 3
Denied the party access to the Mage's Guild since none were traditional mages and would not speak to the party otherwise.

Agreed (somewhat reluctantly) to give forgiveness to Malcolm if it can be shown he has friends that could follow-through.
Put

Gideon

in chrysalis as before.