LRC:Levistus
From Drinking and Dragons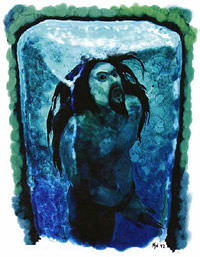 The Lord of the Fifth, Levistus, rules over the layer of Stygia. He appears as a six-foot-tall humanoid with very pale skin, dark hair, and a goatee. Were it not for his entirely black eyes and pointed teeth, he could pass for a human. He favors loose, silken clothing and carries a glistening rapier.
Possessed Shannon Harpell and loosed an arcane ooze on the Harpell family.
Was apparently beat out of Shannon by Dmitrii.
Currently possessing Twinkle Harpell.
Was rumored to be taking the Boxes of Orden to "somewhere icy".