RPM:Face/Emmanuel
From Drinking and Dragons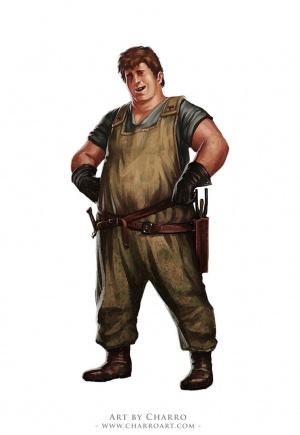 Met the party when they came to investigate the poisonous seeds.
Has an earth magic

Was warned by One Tusk that he should be careful using magic. Some folks may not like that...

Led the farmers of Bear Creek Farms to try and steal food.

Was let off with a reprimand. Next time he is in serious trouble.