RPM:Face/Ernestine Rose
From Drinking and Dragons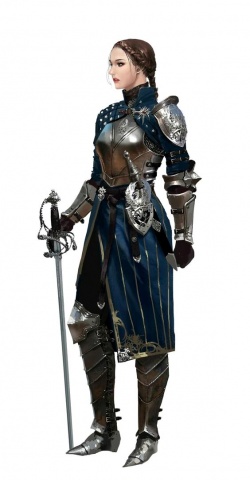 Ernestine's demeanor is strict, but friendly once she gets to know you.
Married to Violaine Kettleblack-Rose
Veteran of the Battle of the High Horn Pass.
Fought with the party to take out the Sorcier in the Corpse Flower Field to rescue her wife.
Returned to Lisway with Violane, escorting three prisoners from the Sorcier Village.
Died defending the city from Zusturad the Bullfire.