RPM:Face/Irène Darche
From Drinking and Dragons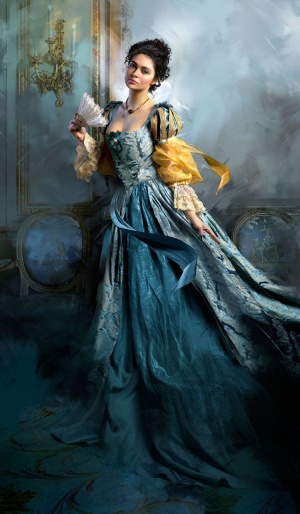 Aspects: Jewelry Thief, Stealthy, Always has a backup plan
Spoke with Ehsan about an abusive man who was courting her and her worry that he would show up at the party.
Revealed to be the jewel thief who stole the Tashnogen Gem.
Was captured and to be tried in Arkstone's court instead of Erthil (for leniency)
Had a brief intimate moment with Ehsan in a stall for a favor of information.
Was released by Arkstone to work as a spy for them.
Asked Ehsan to flee the city with or without her because Condrol was coming to invade in the fall, not the spring as was supposed.
Has been going by the name "Mona" recently.
Recruited by Ehsan to assist with spy work in Suffimer.
Revealed to Ehsan that she killed Ildefons' sister Amanta in the clocktower.