RPM:Face/Lemuel
From Drinking and Dragons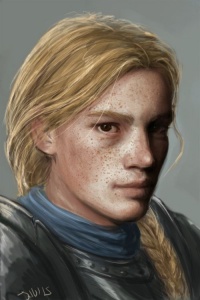 A fresh-faced scribe who works at La Magie de Prison.
Aspects: Apprentice Scribe for the Lions, Keeps Things Private
Took the confession of Donat Baguet.
Middle name "Shannon"
Cataloged the findings when the party opened Iosif's secret door.
Proudly teaching Ehsan logistics as she earns her way into the RPM
Present for when Armel and Lambert cleared out Iosif's office (and set off an explosive trap)
Was interrogated by the cast to find out why he was hiding his comings and goings. Turns out that he was hiding Hernaut and Florint's comings and goings.
Ildefons made an apology about being interrogated and Lemuel was lukewarm about it.