RPM:Face/Magalie Gachet
From Drinking and Dragons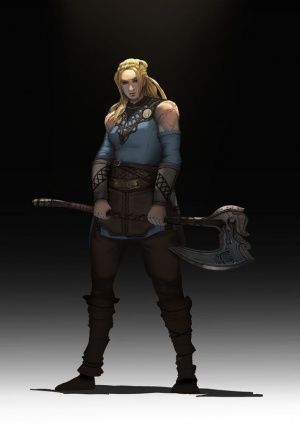 Discovered by Alexis in the basement of the Ivory Elephant along with Bukir during the Swamp Sillage in the Senate.
Bukir's "Head Clerk"
Mostly grunts.
Attended the Lussier Estate Dinner Party
Was caught as part of a group of Condrol spies
Attempted to escape the city with Bukir but was killed during this attempt by Ehsan.