Wednesday Knight Games:Hillfolk/Blessed Trouble
From Drinking and Dragons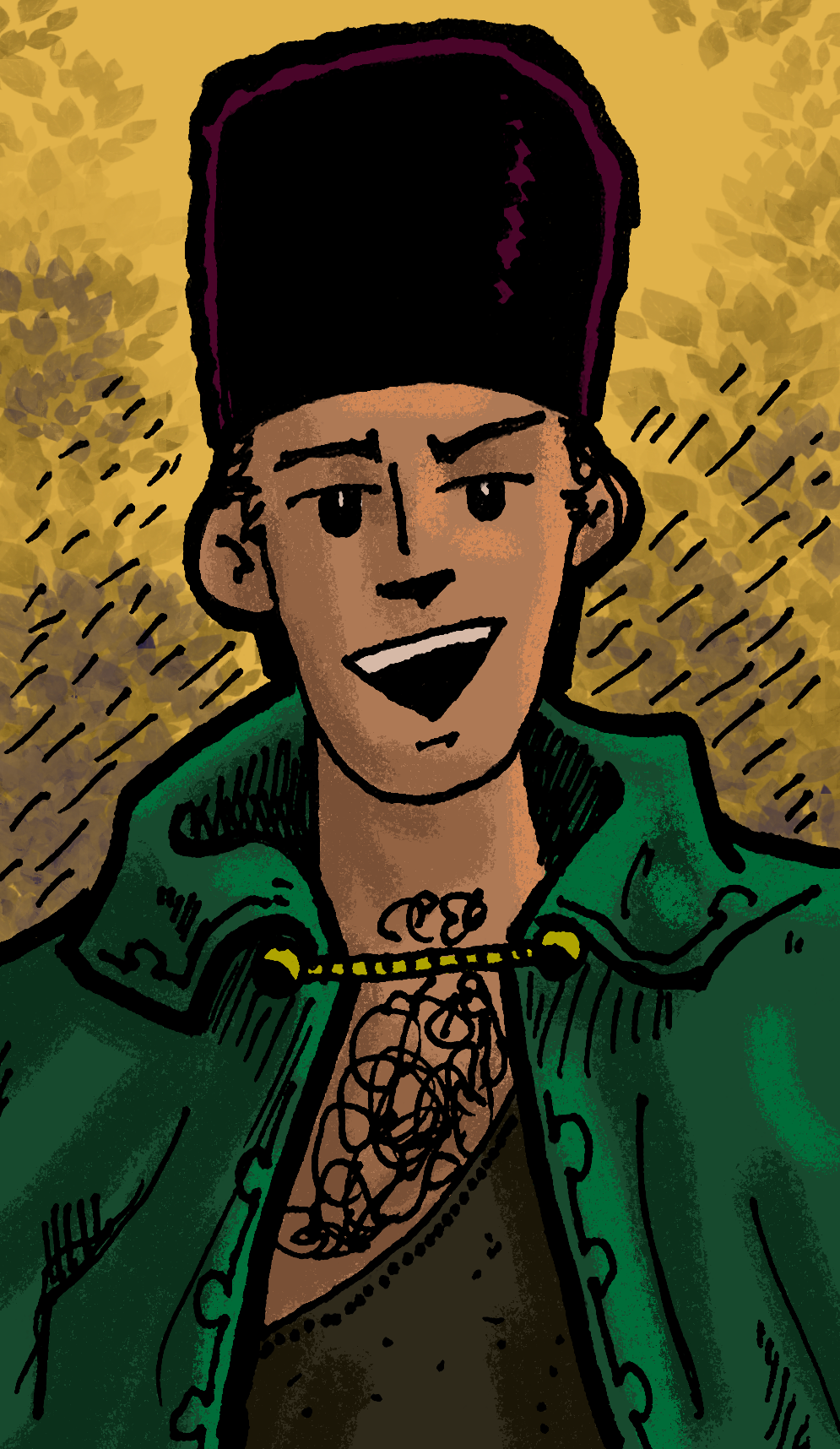 Blessed Trouble
I am: Blessed Trouble
Desire: To Punish
Role: Holy Fool
My story is of a person who... uses religion as a weapon.
Dramatic Poles
Spirituality OR Carnality
What I Can Do
(Strong) Talking - Redirection
(Strong) Sneaking - Hiding Items
(Middli) Enduring
(Middli) Knowing
(Middli) Moving
(Weak ) Fighting
(Weak ) Making
Connections
Gore: I want three goats back because he gave all goats to Vasha to get her started.
Vasha Lefthand: I want her to tell me where they are from the memories are painful and the knowledge is dangerous
Gore wants more dowry! WTF?!
Southern star wants me exiled by it is not in her power.