Vat:Location/Blawnox Bus Garage
From Drinking and Dragons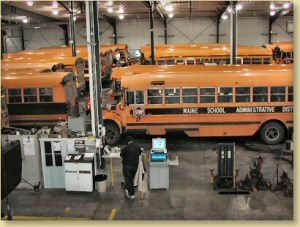 The Blawnox Bus Garage is the first common ground that the team found in the case of the missing children.
Joseph

communed with the area, finding turmoil

Amiri

sensed great anguish there

Sophia

sought the dead and was rewarded with success, finding the spirit of a deceased child.
The team fought a biker werebear and a werewolf while attempting to escape with two children on a short bus. The team evacuated, but not before ramming aforementioned bus into the wall and not out onto the street.